Using saline solution – Laryngectomy and Electrolarynx guide
Humidification is an essential element to consider when protecting the stoma while the airway becomes well healed and gets used to breathing dry air. For this, using saline solution is one of the best things to keep the stoma moist and healthy.
Spraying 1 to 3 times into the stoma, once every 2 to 3 hours, is sufficient to keep the airway clean and moist.
Besides a doctor, only the patients can tell if their secretions are easy to cough out and feel if their airways are clean, pink, and glistening.
Laryngectomy patients cannot naturally moisturize the breathing air, which is something that is usually done by the nose and mouth. Instead, this air passes directly into the airways through the stoma. For this reason, it is vital to artificially humidify the air to avoid stoma crusting, airway irritation, breathing difficulties, and coughing.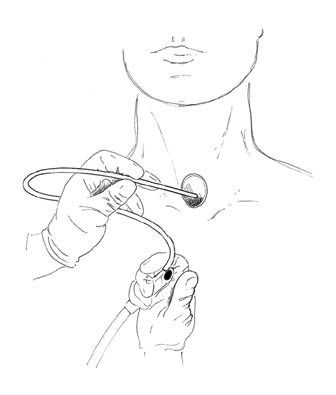 If possible, patients should have a humidifier in their bedroom, since the stoma tends to crust and dry more at night. The humidifier can be regulated according to the patient's preferences into warm or cool humidification. Is important to keep this equipment clean to prevent infections and other breathing issues.
Wearing a stoma cover helps keep the stoma clean, dust-free, and retains moisture.
Using saline solution: Patients could make their own solution at home by following some easy steps.
First, some materials are needed:
 1-quart saucepan.
 Metal tongs.
Clean glass jar with a lid.
1 teaspoon of table salt.
Clean tap water.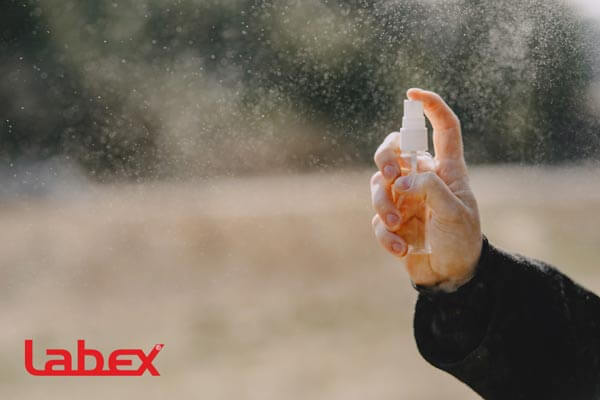 Then, patients need to follow these simple guidelines:
1.    Place the jar, lid, and metal tongs inside the saucepan.
2.    Fill the pan with clean tap water until covering the jar.
3.    Boil the water for 30 minutes.
4.    After it has boiled for 30 minutes straight, allow it to cool down until the tongs inside can be touched with the hands.
5.    Pick up the jar with the tongs and place it on a table.
6.    Measure one teaspoon of salt and put it in the jar.
7.    Using the tongs, place the lid on the jar.
8.    Tighten the lid and shake the solution to mix thoroughly.
9.    Store the solution in a refrigerator and use it for 3 days.
10.    Instill saline solution using a standard eyedropper or atomizer.
11.    Discard the unused saline solution after 3 days.
12.    Make more saline as you need.
Visit our article for complete guide for stoma care.
Check out some of our Stoma Care Products and Labex Electrolarynx Devices!
Please consider joining our Labex Support Center for Laryngectomee FB group: