Career After Laryngectomy And How To Find A Job
Head and neck cancer and its treatment alter some of the most basic and important vital functions such as breathing, feeding, oral communication, and social interaction.
The modified appearance, the lack of the generally used voice, the problem in swallowing, and some problems in the oncologic treatment, such as development of fistula and mucositis, interfere in the quality of life of the patient, bringing everyday limitations.
The clinical staging and the site of the throat cancer will suggest the different types of treatment and as a result of rehabilitation, with different influences on the quality of life of the patient.
These effects must be well understood by both the treatment team and the patients so that all included are pleased with the outcomes.
Quality of life can be specified as a subjective evaluation that individuals make about the different elements of their lives in connection with their health.
It includes not just a successful surgery from the oncologic viewpoint but also personal life as a whole.
It is understood that early diagnosis and treatment carried out by specialists will result in a much better lifestyle when compared to dealing with advanced tumors that require aggressive treatment resulting in a worse quality of life.
The significance of the voice for oral communication is well established.
However, when faced with an oncologic diagnosis and the proposal of the treatment depending on tumor medical phase, the patient might experience a shift in priorities, greatest of which being to stay alive and without disease.
Patients looking at total laryngectomy should be advised throughout the preoperative duration about the lack of laryngeal voice and the permanent tracheostomy.
The patient referred for partial laryngectomy should be advised about the temporary tracheostomy depending on the extent of the surgery and about the dysphagia and dysphonia that are expected to occur at various levels.
It is possible that the effect on the communication is not so intense for the overall laryngectomized patients with oncologic advanced illness, because interaction through gestures or writing can be as satisfactory as the oral communication.
In spite of this, the changes observed in the patients who had gone through laryngeal surgical treatment are similar, and the overall quality of life can be considered good.
The value of having the capacity for oral communication is subjective in patients.
With modern times and the rise of remote work, this presents an opportunity for laryngectomees to change their occupation to a more digital approach, where communication happens via chats and emails, rather than talking directly with team members.
Life will never be the same after surgery and adaptation is required so that patients can make the most of their life.
Having a positive attitude and looking at things from the bright side is as important as learning to cope with the new reality after surgery.
Social world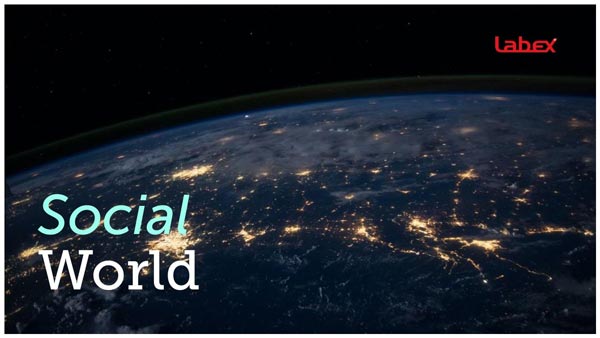 Perhaps among the most essential fears after a total laryngectomy operation is to leave your house once again and do your social life to which you were accustomed.
It is proven that resuming your previous (pre-operation) day-to-day practices as much as possible and as soon as possible improves recovery results considerably.
It does not just consist in overcoming your scenario, but in having the strength day by day to go out into the outside world and experience continuous reactions of surprise, questions from peers or younger children (simply interested in knowing "what is going on" and asking without shame).
There may be people who feel uneasy or who can not relate to a laryngectomized individual for numerous reasons. Give such individuals the time they require to adjust and do not take it personal.
These and more factors make patients uncomfortable with their brand-new social world and have to discover new skills that improve both the interpersonal and intrapersonal fields.
There will be many individuals who choose to remain at home and not go out, because they feel safe and preserve their comfort.
We challenge you, do go out often and interact with people daily. One action at a time.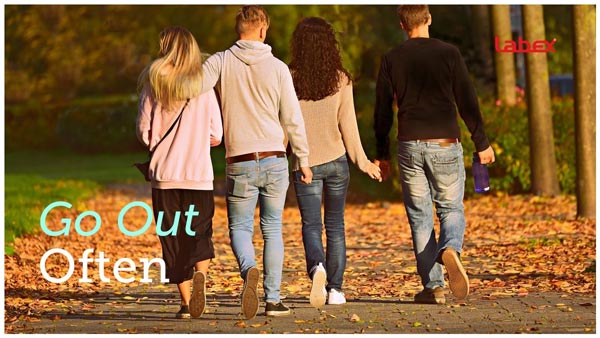 Other causes
In addition to the new face and neck anatomy, there are communication limitations.
It depends on the patient to attain an appropriate level of interaction, achieving the erigmophonic voice, however there will be some who will refuse to do so, therefore they will not speak again, unless they utilize an electrolarynx such as the Labex Digital or Comfort.
The new electrolarynx voice will help you "to go out with your group of good friends to a bar with excessive sound."
You must not stop taking part in the group due to the impossibility caused by your voice, with all the psychological connotations that this involves.
Issues related to the erigmophonic voice.
Certain postures or habits can be embarrassed that hinder communication and must be corrected to prevent them from becoming a habit.
When trying to close the lips forcefully or by trapping air within the esophagus should be warned and be corrected early on.
Excessive sound in the stoma:
The forced air motion from the communication causes during exhalation a loud noise and makes the laryngectomee's speech less intelligible.
You need to be asked to speak gently to reduce the action of forced exhalation.
Sound when swallowing air and other strange sounds:
When trying to inhale fast and strong air flow by glossopharyngeal pressure or swallowing methods, a sound is heard when swallowing, which needs to be removed by modifying the head position.
Swallowing air:
As it becomes easier for the patient to swallow erigmophony (reduction of latency between ingestion of air and phonation) with the first three methods, it should gradually decrease.
Patients using the swallowing method should be urged to change their method.
Back to work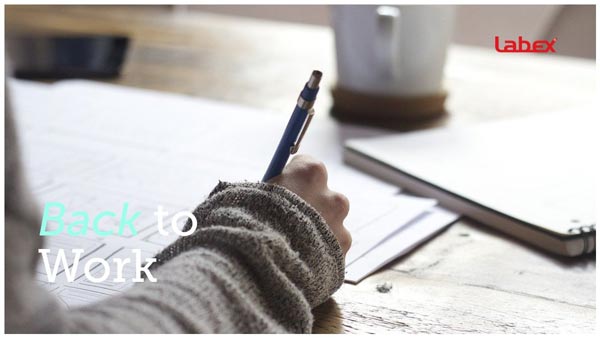 You are probably asking yourself: What is my Career After Laryngectomy And How To Find A Job?
It is generally possible for individuals to return to their former work after a laryngectomy operation, although if your task included lifting heavy weights or working in a very dusty atmosphere you might encounter problems.
Prior to your operation you had a valve mechanism in your larynx to shut off a column of air in your chest.
Your back muscles used this air to press against and in this way you were able to raise heavy weights.
Now that you no longer have a larynx you will not have the ability to use this approach to raise heavy items.
You may find that it is recommended to use a thicker type of stoma cover and alter it more often if you work in a dirty environment.
One of the main concerns of a laryngectomee preparing to return to work is whether your colleagues will have the ability to comprehend you and, how you will deal with the public in your job, either face to face or on the telephone, whether they will comprehend what you say.
It is surprising just how much the general public relies on lip reading rather than actually hearing what is being said to them.
It is therefore certainly worth attempting interacting without any aids, but if you do have troubles in being heard, there is the Labex Inspiration Digital Electrolarynx with its unique ability for intonation – small hand held for one to one conversation, robust, with more than 24h+ speech time. 
This makes talking with others a much better and easier experience at work, over the phone/via handsfree or face to face.
Artificial larynxes are often useful if surgical voice restoration has failed/not appropriate.
They give more volume and are clear on the telephone – and can conserve your voice.
It often appears that if you are unwell or just generally feeling low, the first thing to go is your voice.
It is for that reason quite useful to have actually learned to utilize an artificial digital larynx, as it is easy to switch to it when needed.
If you decide to take early retirement or it is not possible for you to return to your former employment, you may be re-deployed to a job which is more suitable for you or consider starting your own business online.
Laryngectomy is one of the most mutilating cancer surgeries and one of the most frequent treatments for laryngeal cancer, the most common within head and neck growths.
The majority of the patients identified are treated with partial techniques or radiotherapy, but as much as a 30% eventually need to undergo a total laryngectomy.
Survival is high, however at the cost of considerable mutilation, because the consequences it leaves on the patient are extremely disabling.
On one hand, there is the permanent tracheostomy that impacts on quality of lifetime.
And on the other, there is the requirement to get a voice, either through prosthetics, phonics, egophony or laryngophone.
For all this, one of the key elements to accomplish the very best possible quality of life is to recuperate the work activity prior to the intervention.
Half of laryngectomized patients do not go back to work after getting treatment.
Among the factors associated with going back to work is the degree of certification.
Thus, the majority of the people that do not return to work are with low-grade professions.
It has been shown that the use of a digital electrolarynx is connected with a greater return to work.
There is concern among cosmetic surgeons of head and neck and rehabilitators on the usage of electrolarynxes in those patients with greater motivation to speak.
On the other hand, patients with higher job credentials and greater desire for returning to work are the most eager to attain a quality voice. The Labex Inspiration with it's modulation abilities might be your best choice.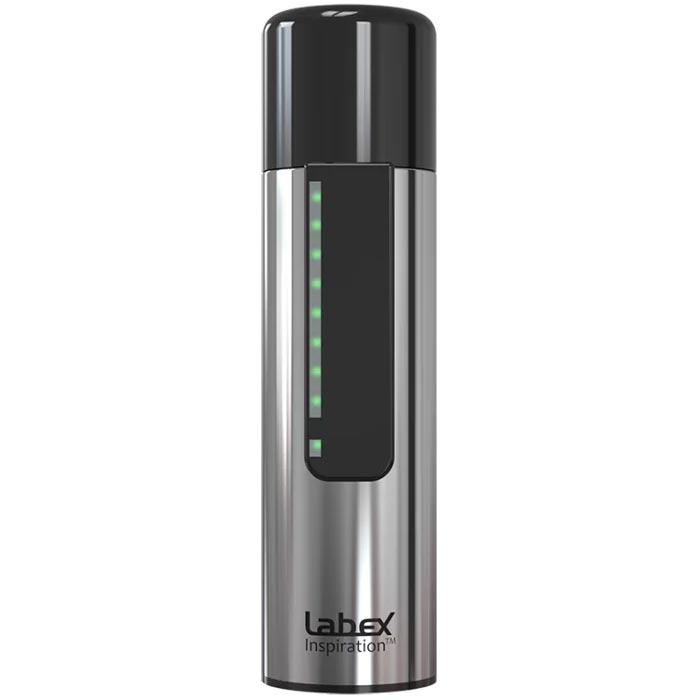 In fact, it reveals that making use of an electrolarynx allows obtaining better voice quality, which adds to a favorable impact on the lifestyle and self-esteem of patients.
The most important considerations for maintaining work activity are the level of expert qualification and the approach of vocal rehab.
Life always changes and as we adapt, we find new ways to do the things we love. In our store we have quality accessories that can help you do just that.
Please consider joining our Labex Support Center for Laryngectomee FB group:.
https://www.facebook.com/groups/labexsupportforlaryngectomee