Labex Comfort Electrolarynx - best price, optimum portability, and convenience
As the name suggests, Labex Comfort is all about simplicity, toughness, and portability. Definitely, on the lighter side of the electrolarynx spectrum together with full functionality powered by the peak digital technologies, the Labex Comfort is small, convenient, and easy to use.
The Comfort is a reliable electrolarynx with two speech buttons, that allows the user to switch immediately between both configured voices.
Labex Comfort has the best price for an electrolarynx on the market compared to the electrlarynges with a similar functionality.
2 Configurable Buttons
CONTROL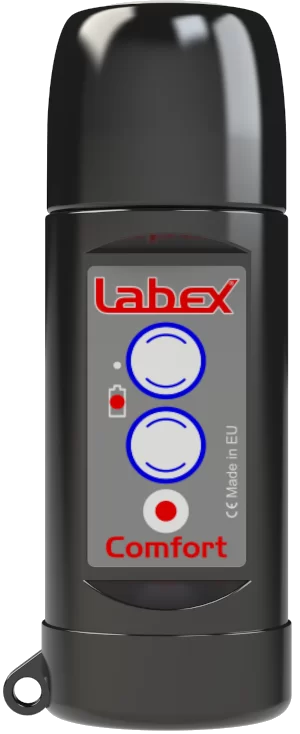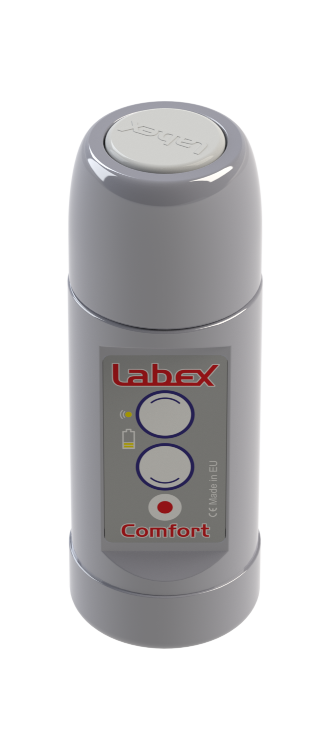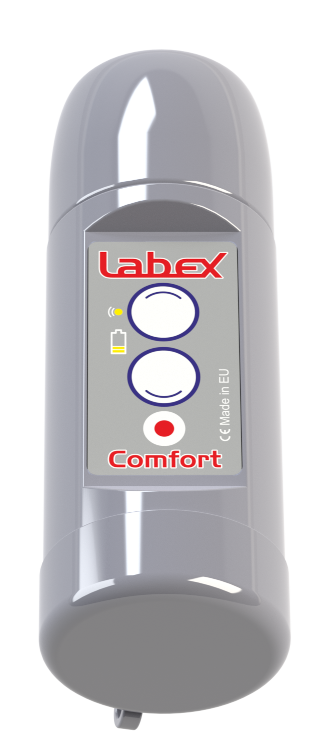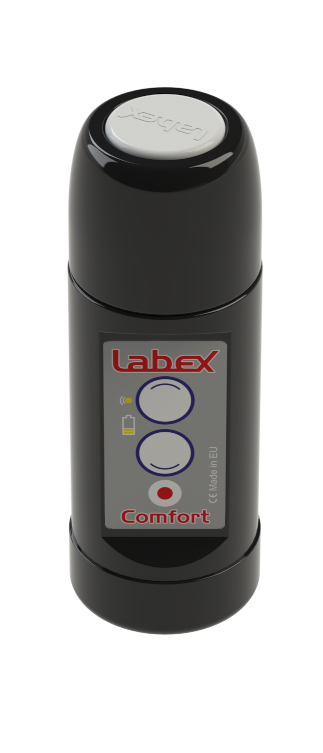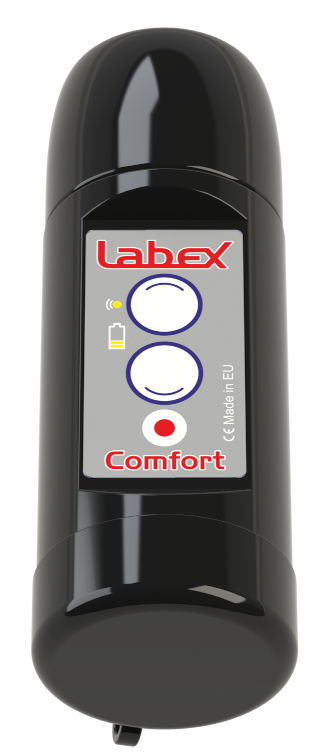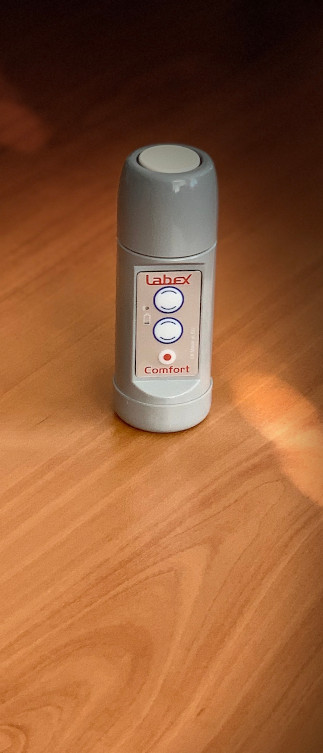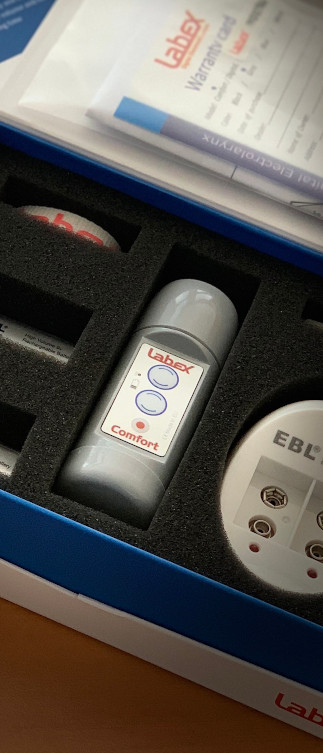 Built with optimum comfort in mind
Fully configurable 2-button design for functionality and comfort.
IP 54 shock and

moisture

resistive device.
Dedicated volume and tone control for each button.
4h+ hours of talk time.
Convenient two-stage warning for low battery.
Fully digital.
Easy-to-see LED battery level indicator.

Electrolarynx best price on the market

2 year warranty.
€399
MODELS and OPTIONS >>
Check the price in your currency online
Here is a video tutorial on how to use it and how to set its options:
Why choose Labex Comfort Electrolarynx
As Comfort is one of the smallest and lightest electrolarynx devices on the market, it's amazing to know that the machine is made from super durable, shock-resistant plastic.
This makes the Labex Comfort easy to carry around — ideal for laryngectomy patients who are constantly on-the-go, or who lead active lifestyles.
Weighing an impressively light 73 grams, the Labex Comfort truly is built with optimum portability and convenience in mind.
Its two configurable buttons make it easy to control the pitch and switch between volumes, so you can seamlessly tailor your voice to suit every situation. With Labex Comfort, you'll always have your right voice.
We've included two 9v Li-Ion rechargeable batteries plus a smart charging station with every Labex Comfort you purchase.
You'll not need to buy batteries for years. It runs on standard 9-volt batteries, too.
Labex Comfort Electrolarynx - Features and Technical data
Produce a steady, flat tone
Allows combinations of volume and tone settings
The lightest and smallest electrolarynx device worldwide
IP54 water and dust resistant rated
4+ hours of speaking time on a fully charged battery
Easy-to-see LED battery low warning
Every Labex Comfort Electrolarynx Device comes with:
Two rechargeable 9v Li-Ion batteries 9V 600mAh
Intelligent recharge station with two slots
Lanyard
User manual
Original warranty card
2 years warranty