Labex Extra - Advanced  Functionality in a small durable package
This is a different electrolarynx. A tension-resistive talk button updates the pitch ( intonation ) according in real-time, during the speech. This is the best electrolarynx for those that love to express themselves better. And the best news: it's a very affordable price.
This new model Labex speech device brings the most desirable functionality for laryngectomees, namely intonation while speaking. The intonation modifies as the pressure on the speech button changes.
The excellent and stable tone, good speech intelligibility, as well as remarkably affordable price, make this model one of the favorites on the market.
The Extra electrolarynx comes with a very positive and friendly-looking design of the control panel to help you feel better all time.
Configurable Speech Button
CONTROL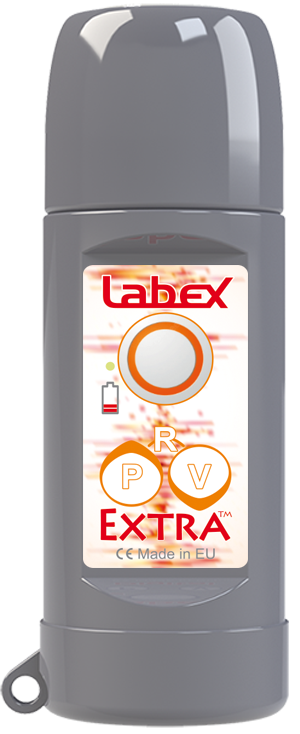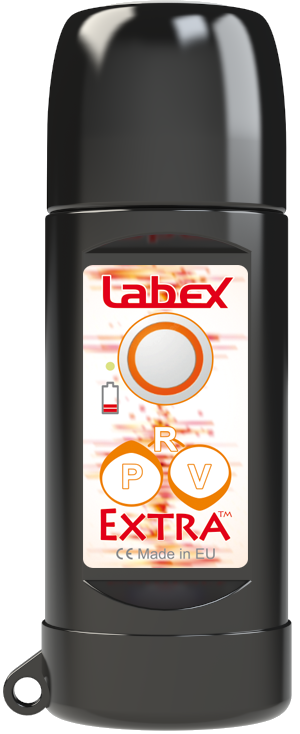 Optimal functionality and ease of use
Speak with intonation!
Have a good mood, feel Great and Comfortable all the time
Enjoy speaking with this Fully Configurable Device.
Fully digital.
Unlimited updates for the Pitch, Volume, and Range of the tone.
Fully configurable sound for functionality and comfort.
IP53 shock-, water- and dust-resistant plastic body.
4h+ hours of speech time.
Easy-to-see LED battery level indicator.
The optimal choice to buy on the market.
2-years warranty.
€459
MODELS and OPTIONS >>
Check the price in your currency online
Why is Labex Extra the optimal choice of electrolarynx
The high level of functionality, simplicity to use and manage, the durability of construction together with the affordable price make it really the optimal choice.
The unconventional design of the control panel creates a positive emotional effect.
The set includes in the box everything necessary for at least 3 years of use of the device: two rechargeable Li-Ion batteries, and a two-slot intelligent charging station. The Extra electrolarynx is convenient for daily use and offers quick and intuitive settings. Like the entire Labex digital series of speech aids, the number of adjustments is unlimited and does not require any tools.
It is also important to note the excellent technical support of the manufacturer and the unique possibility to replace it with a new device, offered only by Labex. The replacement conditions are listed on the website.
You can adjust the base pitch, speaking volume, and dynamic range over which the voice will change. The procedures are well-illustrated in the User Manual.
This new and original model provides the maximum of the possibilities of classic electrolarynges at a very low price and definitely deserves your attention.
.
Production of a steady tone with intonation modulations
IP53 water and dust-resistant rated
4 hours of speaking time on a fully-charged battery
Easy-to-see LED battery warning
Every Labex Extra Electrolarynx Device comes with:
Two rechargeable 9v Li-Ion batteries
Intelligent recharge station with two slots
Lanyard
User manual
Original warranty card
2 Year warranty