Self-assistance for Labex Inspiration Electrolarynx
A short and mild sound will be made during the startup process which will assist you to feel and confirm that the device is running correctly. The normal procedure of the first starting of Labex Inspiration electrolarynx is shown in this short video.
(The video is available with subtitles in various languages.)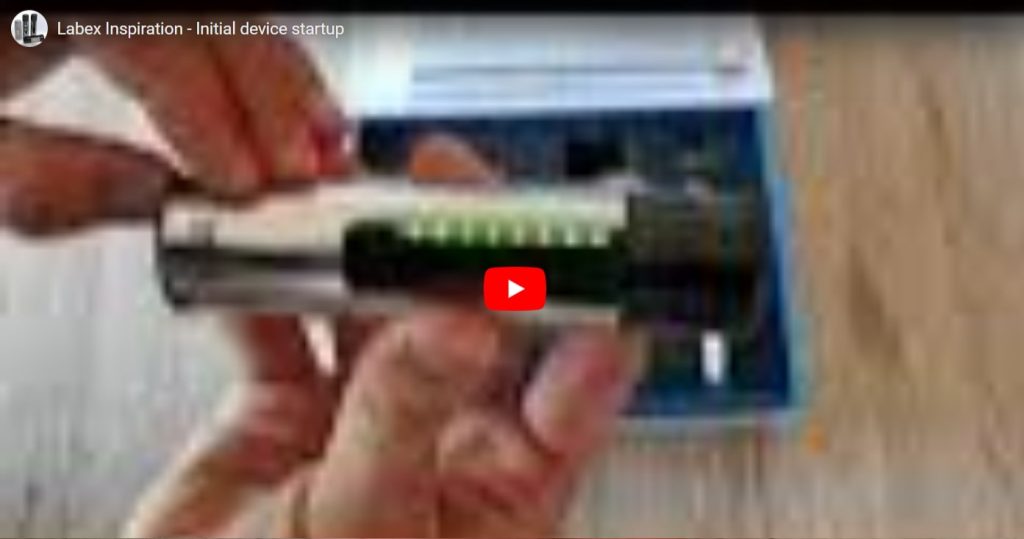 Please pay attention to the following points shown in this video:
The short sound you can hear in the beginning assures you that the device is working.
You can press the setting button to check:

the battery discharge level (8 LEDs ON  in the bar mean it is fully charged);
the current intonation mode (After a second only one LED will light. The number of this LED is the number of the intonation mode, starting from the bottom).
By touching the slider, you can start the sound. Sliding the finger up or down changes the sound.
If the sound is not what you expected, you can return to the factory default values:
Labex Inspiration Electrolarynx: Charging process
If the battery is fully charged, an error with the device may not be determined. It is recommended to check the battery charge indicators as in the following short video. It presents what the charging process of Labex Inspiration electrolarynx should look like.
Note 1:

The

Green LED

next to the micro USB port

indicates that the charger slot is linked

to the power source properly;

Note 2:

The charging process is

not complete while the red LED

is turned on. When the charging procedure is over, the red LED turns off

;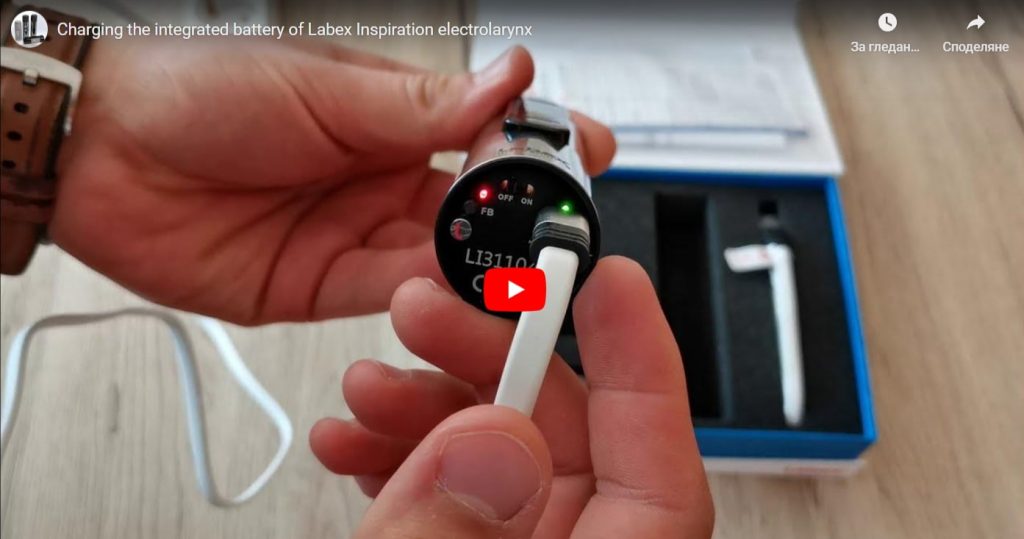 If the above advice does not solve the issue you have, then we recommend you record a similar video. Use your cell phone to do that and to show us the issue you are facing. Contact our support system and create a ticket. Provide us with a clear description of your issue. Your video will help us determine the right way to assist you.
Please note that from the video we should be able to see the serial number from the inside of the device.
The Inspiration unit is very shock-resistant. However, submerging it underwater may damage it.  Inside the device, there are special humidity sensors. They permanently change their color from white to red. The following checks can be done only by Labex Company or a local distributor authorized to perform repairs. Opening the device outside Labex authorized repair centers VOIDS the warranty. This part is for your information only.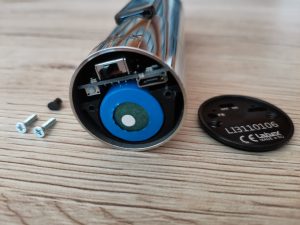 Inspiration - dry bottom moisture indicator.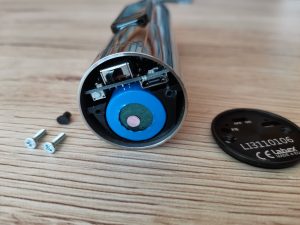 Inspiration - the bottom moisture indicator shows the device was damp.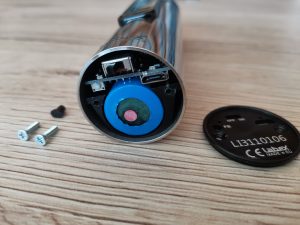 This unit was submerged. The color is permanently red.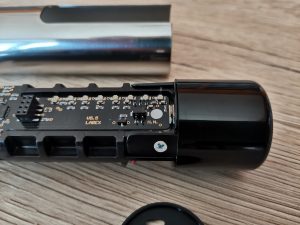 Inspiration - dry top indicator.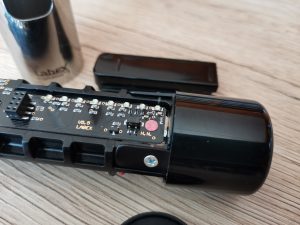 The top moisture indicator shows there was water inside.