Buy our best quality-price electrolarynx - Labex Digital - Affordable Functionality in a small durable package
Labex Digital device is the best electrolarynx to buy on the market. Its design is for those who appreciate the ease of use. It is an affordable device that works just fine.
Focused on providing the basic benefits of electrolarynx devices in a small, yet durable package, Labex Digital is basically the simplest speech aid you will ever find on the market. With only one dedicated speech button, all you need to do is to press it and talk. Together with the speech button, there are 2 buttons to adjust the volume and the pitch (tone). Thus it is a fully adjustable electrolarynx, too.
Labex Digital is designed for people who value simplicity. It is a low-cost device that performs effectively.
Configurable Speech Button
CONTROL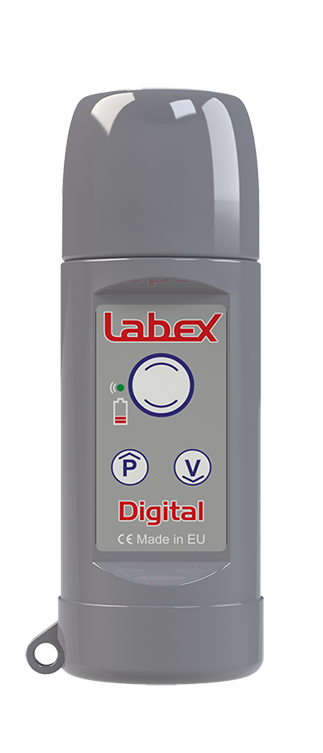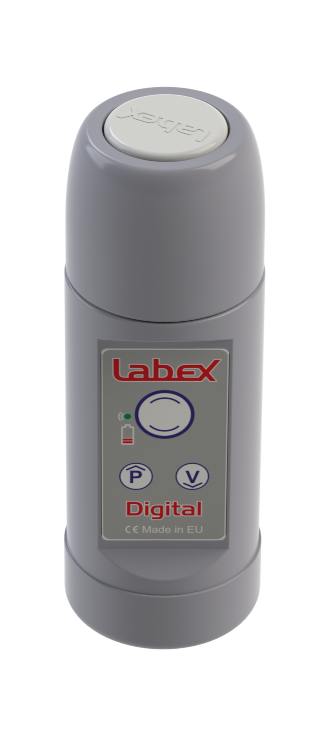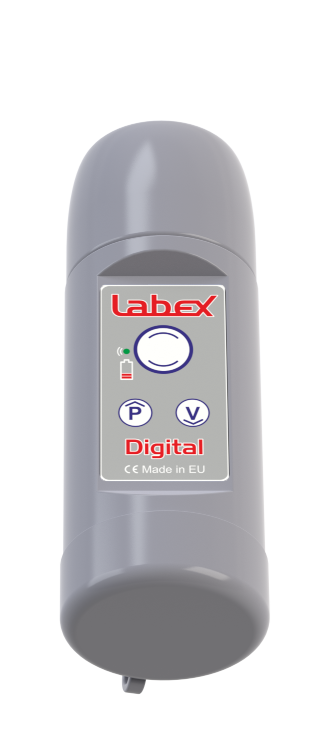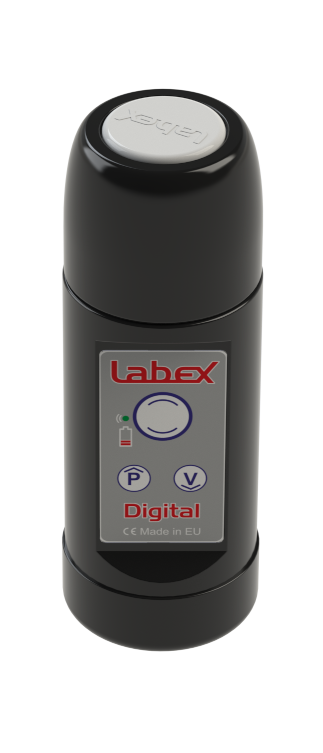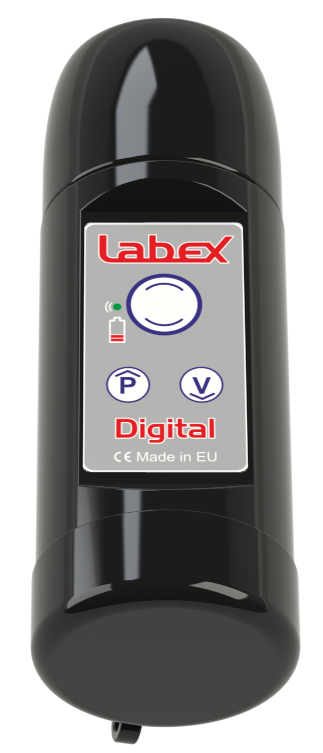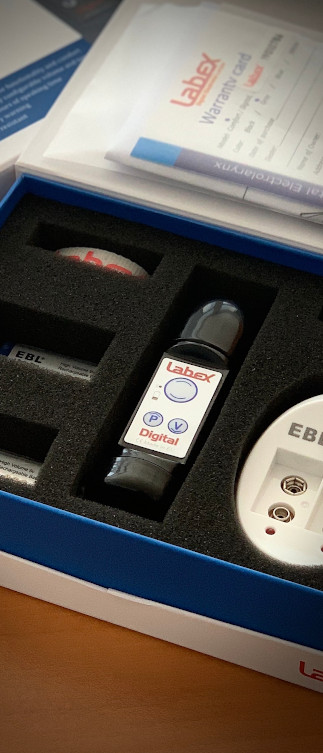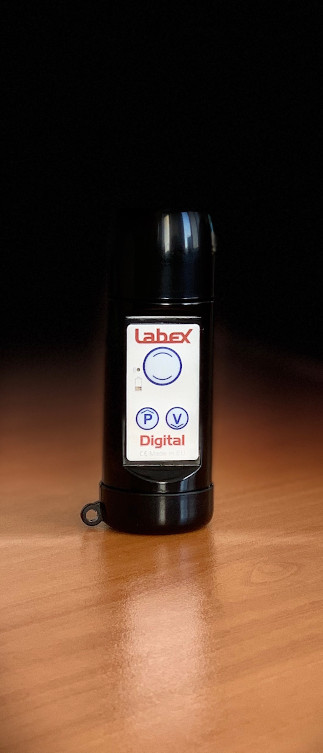 Optimal portability and ease of use
Fully configurable single-button design for functionality and comfort.
IP54 shock-, water- and dust-resistant plastic body.
Dedicated volume and pitch control.
Produces a steady, flat tone.
4h+ hours of talk time.
Fully digital.
Easy-to-see LED battery level indicator.
The best electrolarynx to buy on the market.
2 year warranty.
€299
MODELS and OPTIONS >>
Check the price in your currency online
Why is Labex Digital the best electrolarynx to buy
Small, light, simple— these three adjectives perfectly capture the essence of Labex Digital electrolarynx.
With only a single talk button, Labex Digital is perfect for users who have undergone laryngectomy and want affordable functionality in a tiny, yet durable package.
Just like Labex Comfort, Labex Digital is housed in a super durable, shock-resistant IP54 plastic body. So, it is definitely constructed to withstand the rigors of your daily activities while also providing the simplicity of a single-press-and-talk functionality. Moreover, its intuitive design provides the same level of reliability as every electrolarynx from our product line — only in a highly simple and portable model.
Labex Digital comes with 2 pcs big capacity 9V Li-Ion batteries and an intelligent charger station. It can work with standard alkaline 9-volt batteries as well as all the 9V batteries you can get just about anywhere — making it super convenient to use. This means that even if you happen to forget the two 9v Li-Ion rechargeable batteries or the smart charging station from the kit, you will easily find ways to power it up anyway.
We know that although there is a lot of innovation and development going on, there are users who prefer the simplicity of classic and basic electrolarynx devices. Labex Digital is our response to this need because we know that choosing the best speech aid for yourself is a personal experience.
With its easy-to-use single button setting, we believe that Labex Digital ticks all the right boxes in your search for digital simplicity. Express yourself with Labex Digital.
Production of a steady, flat tone
Several combinations of volume and tone settings
Our lightest and smallest electrolarynx device
IP54 water and dust resistant rated
4 hours of speaking time on a fully-charged battery
Easy-to-see LED battery warning
Every Labex Digital Electrolarynx Device comes with:
Two rechargeable 9v Li-Ion batteries
Intelligent recharge station with two slots
Lanyard
User manual
Original warranty card
2 Year warranty