This post is about life when traveling as a laryngectomee: taking a trip in country/abroad when you have cancer. We will provide you with beneficial info intended for you, your households, carers and good friends.
We will talk about the benefits of taking a trip and how you can prepare for going abroad. Expect suggestions on travel insurance coverage and information of helpful organisations.
Being a laryngectomee is no easy task and it takes some practise to overcome all the difficulties. Going on vacation can be a test of all the perseverance an individual has. When it concerns holidaying locally, you can manage the majority of things. However, going abroad is substantially more difficult.
Taking a trip and driving as a laryngectomee can be challenging. The journey may expose the traveler to unknown places away from their comfy and regular setting.
Laryngectomees may need to take care of their respiratory tracts in unfamiliar areas.
Traveling usually requires planning ahead so that important supplies are offered during the trip. It is necessary to continue to look after one's airway and other medical problems while taking a trip.
Do Some Research About Resident Hospitals Or Clinics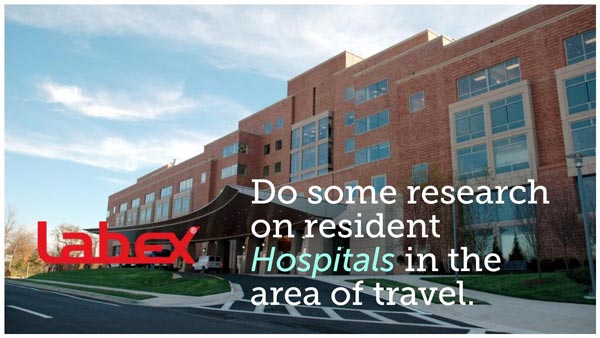 Whether you are traveling as a laryngectomee in your country or abroad, ask your speech and language therapist, surgeon or medical nurse expert, to discover the information of the local healthcare facility system.
If they decline to assist you, attempt looking into the regional health centers. Ask if they have an Ear Nose Throat (ENT) department.
Try calling them and ask if they are prepared for emergency situation cases with laryngectomy patients and what their specialists working hours are if you need unexpected consultation.
Driving A Vehicle As A Laryngectomee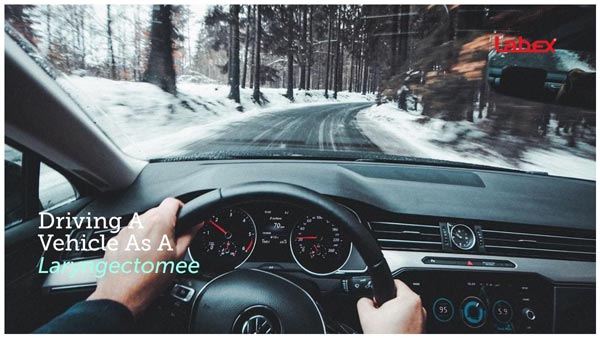 Driving a vehicle can be challenging for a laryngectomee.
Because of the sound produced by the car, speaking might be hard while driving and in the traffic.
Holding the guiding wheel with 2 hands is necessary for safe driving.
However, speaking utilizing an electrolarynx or voice prosthesis requires the usage of one's hand. This leaves the driver with just a single hand to steer and operate their car.
Using hands free Heat and Wetness Exchanger (HME) releases both hands to operate the car.
Another prospective issue is the need to sneeze or cough while driving.
When traveling as a laryngectomee on busy roadways and highways is typically contaminated and might cause respiratory inflammation and coughing, the air inhaled.
The sputum produced by sneezing or coughing can obstruct the HME cassette and prevent breathing.
Laryngectomees need to quickly remove the blocked HME to enable breathing. This requires utilizing their hand(s) and develops an unsafe situation.
What you can do is to change your cabin air filter (a.k.a. pollen filter) with a high quality one and keep changing it frequently.
More on that subject you can see here:
Danger Connected With Deployment Of An Inflatable Air Bag.
An inflatable airbag can avoid major injury and can save lives.
The air bag offers the residents a soft cushioning and restraint during a crash and prevents any impact injury with the interior of the car.
In neck breathers the deployment of inflatable air bag might block air access to the stoma.
Factors to consider ought to be offered to measures that may avoid this event. These measures include having the laryngectomee being in a rear seat, and procedures that can provide an adequate distance between the motorist and the steering wheel (e.g., moving the seat rearward, inclining the seat back, adjusting a telescoping steering wheel towards the control panel). Detaching the air bag completely must be prevented as their advantage exceeds the possible risk.
Nevertheless, neck breathers need to consult their physician about this choice.
Additionally driving can be enhanced by:
Pulling over to the curb when experiencing coughing or sneezing, or when requiring to speak (when utilizing an electrolarynx or non-hands totally free HME).
Do not utilize your cell phone (even a hands totally free one) while driving.
Stopping frequently to cough out one's sputum.
Utilizing Hands Free HME while driving.
Avoiding direct exposure to outside air while driving by utilizing the vehicle's ventilation.
Making certain that the automobile's safety belts do not hamper breathing by covering your stoma.
Roll up the automobile windows, and utilize the air condition to reduce exposure to dust and irritants.
Laryngectomees who use an electrolarynx are required to be mindful, if they are stopped by a law enforcement officer.
The electrolarynx may be mistaken for a weapon by the law enforcement officer. It is advisable not to get hold of it until one can describe to the police officer that they need the electrolarynx to speak.
This can be done by handing over a written description.
Taking Care Of The Respiratory Tract when traveling as a Laryngectomee On A Commercial Airline.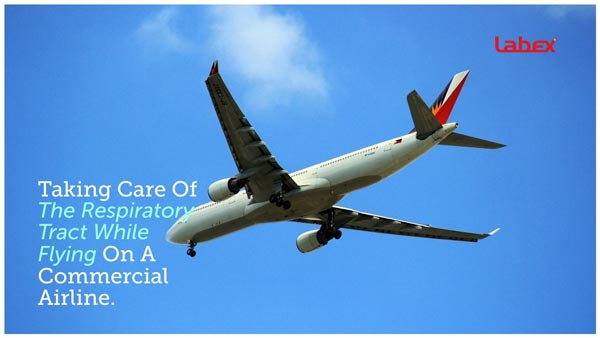 Taking a flight on an airline provides lots of challenges. Numerous aspects can cause deep vein thrombosis or DVT.
These include dehydration, lower oxygen pressure inside the plane, and the traveler's immobility.
These factors, when integrated, can trigger a blood clot in the legs that, when dislodged, can flow through the bloodstream and reach the lungs, where it can trigger lung embolism.
This is a serious issue and a medical emergency situation.
In addition, the low air humidity can dry out the trachea and lead to mucus plugs. Airline attendants are generally not familiar with the ways of supplying air to a laryngectomee i.e., directing air to the stoma and not to the mouth or nose.
These steps can be required to avoid prospective issues, when traveling as a Laryngectomee:
Drinking a minimum of 8 ounces of water for every two hours on a plane, including ground time.
Preventing alcohol and caffeine drinks as they are dehydrating.
Using loose-fitting clothes.
Preventing crossing the legs while sitting, as this can minimize blood circulation in the legs.
Using compression socks.
Asking one's doctor whether to take aspirin prior to flying to prevent blood clotting if in a greater risk classification.
Performing legs exercises and standing up or strolling whenever possible during the flight.
Booking an exit row, aisle, or bulkhead seat that allows greater leg space.
If the noise during the flight makes it hard to speak, communicating with flight attendants through writing.
Placing saline into the stoma regularly during the flight to keep the trachea moist.
Placing medical materials, consisting of stoma care equipment and an electrolarynx (if utilized) in an accessible location in carry-on travel luggage (long lasting medical equipment and materials are allowed to bring on board, as an extra carry-on bag).
Covering the stoma with a Heat and Wetness Exchanger (HME) or a moist fabric to provide humidity.
Informing the flight attendants that one is a laryngectomee.
These procedures make airline travel simpler and much safer for laryngectomees and other neck breathers.
What Products Should Be Brought When traveling as a Laryngectomee?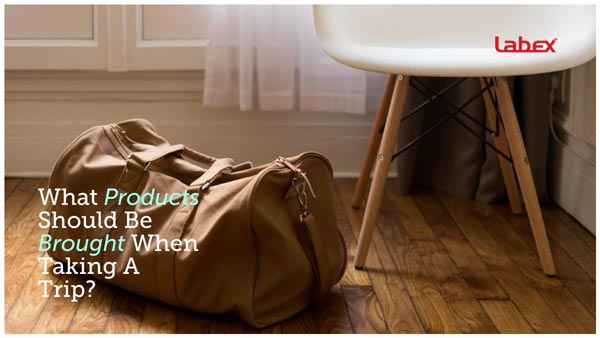 >when traveling as a Laryngectomee it works to carry all one's respiratory tract management supplies and medications in a dedicated bag. The bag should not be signed in and access to it should be easy.
Take enough supplies of equipment to last the duration of the travel time as well as a few bonuses.
If flying, encourage the airline of the equipment that will be taken on board, either as continuation or checked travel luggage.
Feel free to demand oxygen that is readily available on board.
Your surgeon's office can supply more info about traveling with a tracheostomy.
Please note that not all airlines allow suction devices on board.
Skin that has actually been irradiated can be delicate in the sun, so do ensure that you secure yourself with a sun block and a wide-brimmed hat.
Recommended products to be included in the bag include:
An updated and existing summary of the medical and surgical history, diagnoses and allergic reactions.
A summary of one's medication handled a routine basis, one's medical diagnoses, the names and contact information of one's medical providers, a referral to a speech and language pathologist (SLP) and prescriptions for one's medication.
An updated list of the medications taken and the results of all procedures, radiological assessments, scans, and laboratory tests. These might be placed on a disc or USB flash drive.
Evidence of oral and medical insurance.
A supply of the medications taken.
Paper tissues.
Info (phone, e-mail, address) of the laryngectomee's doctor( s), SLP, and family members and friend(s).
A figure or drawing of a side view of the neck that discusses the anatomy of the laryngectomee's upper air passage and if relevant where the voice prosthesis is situated.
A paper pad and pen.
A box of paper tissues.
A small supply of saline bullets, HME filters, HME real estate, and products needed to apply and eliminate them (e.g., alcohol, Remove, Skin Tag, glue) and clean the voice prosthesis (brush, flushing bulb).
Tweezers, mirror, flash light (with extra batteries).
High blood pressure display (for those who are hypertensive).
Saline bullets.
Supplies for placing HME real estate (alcohol, Eliminate, Skin Tag, glue).
Numerous HMEs and HME housings.
Bring an electrolarynx (with an extra battery) even by those using a voice prosthesis might be handy in case one is not able to speak.
A voice amplifier (if needed, with extra batteries or a battery charger).
A whistle or laryngectomee whistle.
When seeking an emergency or regular care, having these items readily available can be seriously essential.
People who use a voice prosthesis need to likewise bring these products:
A brush and flushing light to tidy one's tracheoesophageal voice prosthesis.
An extra hands free HME and an extra voice prosthesis.
A red Foley catheter (to place in the voice prosthesis' puncture in case the voice prosthesis is dislodged.
The amount of items depends on the length of the trip. It can be beneficial to carry contact info for SLPs and doctors in the location of travel.
Bringing liquid or semi-liquid food products aboard a plane while traveling as a laryngectomee.
Laryngectomees who experience swallowing issues may want to bring with them food items and liquids they have the ability to consume.
Clinically required liquids, such as medications, creams and breast milk, are permitted to be employed on aircraft.
It is not necessary to put medically required liquids in a zip-top bag. Nevertheless, tourists must inform the airport authorities officer at the start of the screening procedure that they wish to bring medically required liquids in excess of 3.4 ounces in their carry-on bag.
Liquids, aerosols and gels are usually evaluated by X-ray and clinically required products in excess of 3.4 ounces will receive extra screening.
Travelers who bring clinically essential liquids in excess of 3.4 ounces or medical devices such as freezer packs, IV pumps, syringes and bags to the checkpoint need to notify the airport authorities officer at the beginning of the screening procedure.
Airport authorities recommend, however does not require, medication to be clearly identified to help with the screening process.
The traveler must inform the officer prior to evaluating starts if a traveler does not want a clinically necessary liquid to be X-rayed or opened for extra screening.
Airport authorities might evaluate medically needed liquids for dynamites or concealed forbidden products if airport authorities officers are not able to utilize X-ray to clear these products they may request for the container to be opened and may likewise ask the traveler to transfer to a separate container or get rid of a small quantity of liquid, if possible.
If the medically required liquid can not be X-ray screened or opened, officers may be required to take additional actions to clear it along with conducting additional screening, which might consist of a pat-down of the traveler and screening of the rest of the tourist's available possessions.
Look After Your Stoma and Your Respiratory System when traveling as a Laryngectomee.
Ask your clinician to provide you with an extra laryngectomy tube or stoma button, so that you constantly have the right size with you and take a little travel water spray for hydrating the stoma to prevent the accumulation of crusty or thick secretions.
Make certain you utilize a Heat Moisture Exchange (HME) system and take enough replacement HME cartridges and baseplates, especially if you're going to a different climate.
When you can not use your HME, foam stoma protectors are ideal to bring with you.
Know How to Handle a Leaking Valve.
You'll understand when the voice prosthesis/valve is due to  be changed, and if this accompanies your holiday dates see if you can get this done before you travel.
Take a replacement valve with you, even if you do not usually change the valve yourself. Transport and store it in the original package and take the insertion system with you.
The valved or occluded valve insert is really helpful for managing a valve that is periodically leaking through the centre.
Recognize how to prevent losing the trachea-esophageal fistula, and be prepared to act. Take your dilator with you anywhere you go in case you inadvertently dislodge the valve.
Some individuals carry a catheter which can be inserted and capped off. Whichever one is advised by your clinician, make certain that you tape it safely in place.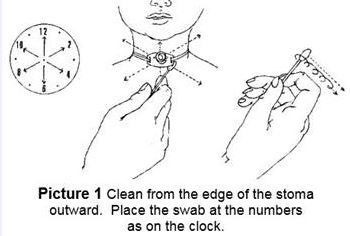 Take Your Valve Cleaning System.
Keep in mind to consist of the valve brushes and a flushing pipette or 2-5ml syringe.
You can't count on your accommodation having great lighting or a mirror, so take a small LED light and a cosmetic mirror along, too.
Tweezers and scissors ought to be loaded into hold travel luggage as they might be confiscated in hand travel luggage if you are flying.
Plug in Nebulisers.
If you need to travel with a 'plug in' type nebuliser then there are certain things you need to ensure you are OK with.
Ensure you have the appropriate adaptor plug for the nation checked out.
Guarantee that your nebuliser will work correctly utilizing their power materials.
Guarantee that you carry a short extension lead with you.
Pack enough solutions for the duration of your holiday & then, half as much.
Make sure that your nebuliser, nebuliser services & other medical needs are all in one little case with handle/wheels so that it can pass as hand travel luggage.
Sufficient insurance arrangements will need to be made to make sure that you can be flown home quickly if needed. As with all insurance coverage files, be sure to carefully read the small print.
When travelling it works to carry all one's airway management materials and medication in a devoted bag. The bag needs to be signed in and access to it ought to be easy.
Laryngectomees might require to receive emergency care and non-emergency medical care at a healthcare facility or other medical facility. Because of their trouble in interacting with medical staff, especially when in distress, it is valuable to prepare a folder with this info.
Additionally, it is beneficial to carry a package consisting of supplies and items required to maintain their ability to care and interact for their stoma. The set should be kept at a place that is easily accessible in an emergency.
For airline travel the general recommendation is to put liquids and gels into hold luggage or use small sizes to take through airport security in a clear plastic zip-lock or sandwich bag, but talk to your airline company prior to travel. You can get gel in sachets, this works for keeping with you or in cabin luggage.
Take a plug adapter ideal to the country you are visiting so that you can recharge the battery if you use an electro-larynx. , if you have any doubt that the charging system is suitable to be utilized abroad get in touch with the producer or your clinician who can seek advice.
Information about the kind of battery, or a spare set of non-rechargeable batteries will likewise be useful (consult your airline company about packaging).
Take Info About Your Svr System And Changing Routine.
Carry your valve record with you. The majority of large healthcare facilities will have an ENT Department who will recognize a Surgical Voice Repair after laryngectomy, even if SVR is not offered to the regional population. You can help them by having a personal info that is useful to know, such as the frequency of your valve modifications, whether you prefer a topical anaesthesia, if the dilator requires to be left in for a longer period of time, use of a gel cap or anti-fungal medication.
Bring Details With You About Being A Neck Breather.
There is a variety of bring cards or SOS medical identification bracelets which can assist with identifying you as a neck breather and trained health professionals will usually look for these prior to treating you.
Laryngectomees might have a vibrantly colored emergency card on their individual and on the cars and truck window, and you might wear an unique bracelet or locket.
All of these products recognize the individual as an overall neck breather and provide important medical information which is useful in an emergency. It is essential to note, nevertheless, that in numerous areas, emergency medical workers are not authorized to go through wallets and handbags, so unless the card, pendant, or bracelet is plainly noticeable, this valuable info will be missed.
Preparation is key to success and the success & enjoyment of your planned vacation is literally down to what you get sorted out prior to your leave. Make the effort, consider all eventualities and be as prepared as you can be - that way we know that you will enjoy your holiday, wherever it may be!
Check out our Stoma Care Products!
Please consider joining our Labex Support Center for Laryngectomee FB group:.
https://www.facebook.com/groups/labexsupportforlaryngectomee